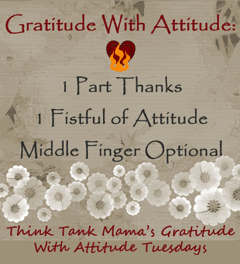 ***************
Dear Hamsters,
Thank you for making my children happy. They love you already. I do not.
I have to admit, that my son's hamster seems mild mannered and even tempered, and has yet tried to bite me. My daughter's hamster is a blood thirsty bitch though. Cute, adorable even...and mean.
Please let me serve you with this warning, the first time you draw blood, in absence of stitches you will be forgiven. The second time? I will lock you in the bathroom with my cats. Who is laughing now, huh?
Sincerely,
Rodents aren't really my thing
***************
Dear A's Parents,
Thank you for convincing my kids that we are normal. And by 'we' I mean 'me' not you. You all are clearly crazy.
My daughter came home from your house with a renewed appreciation for my housekeeping skills (or lack thereof) and I am grateful for it.
At first, I was all, "What do you mean their house is a wreck? They only have one kid, and her mother stays home?" Then my daughter told me about the chicken coop you have in your living room. And about your fish, pet rat things, and birds. I suppose it must be hard to clean around a CHICKEN COOP IN YOUR LIVING ROOM, so I understand now. I am thoroughly disgusted, but, I understand.
Oh, and no thank you, we would *not* like one of your chicks, unless you kill it, clean it, and pluck it first.
Many thanks,
Viv
***************
Dear Hubby,
I want to thank you for saving me all those calories. The beer that you opened, tasted, and then poured out would have added inches to my waist for sure.
Of course, they would also have made me happy. The fact that you don't care for 'real' beer saddens me, but, not as much as finding a bottle of craft brewed Hefeweizen, an IPA, a 'true' lager, and a bottle of Newcastle sitting in waiting to go out to the recycle bin.
It is established that we don't have the same taste in beer, so the next time you surprise me with a visit...stop and buy some Coors on your way in. You are no longer permitted to open anything that has a pry off cap that is under my roof.
Thanks for understanding,
Your wife, the beer snob